Glaucoma Laser Therapy Reimagined
Digital Duet & Trio Info kit
Brochures, Clinical Study, Technology and Capabilities videos and more...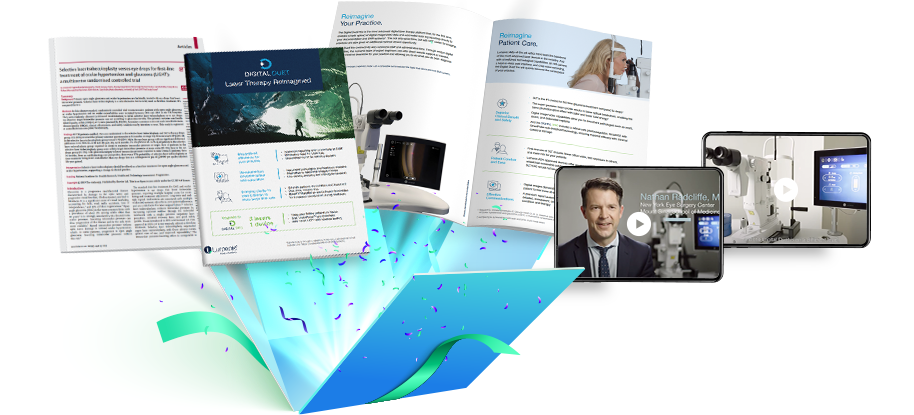 Download your Info Kit Now!
The first and only digital SLT-YAG platform
Streamline Workflow

Accelerate practice efficiency by seamlessly connecting the EMR, reporting and integrated imagery.
Revolutionizes documentation and education

Capture digital images and videos. Offer live viewing for clear education of patients and students.
Smart V Titratable Illumination




Optimize visualization during capsulotomy and iridotomy and illuminate vitreous opacities with on-axis/off-axis illumination.



Superior Optics with Maximum Accuracy




State-of the art optics provide optimal visibility of the trabecular meshwork and anterior segment. Superior accuracy and precision combined with the rapid-firing rate of 3 shots per second.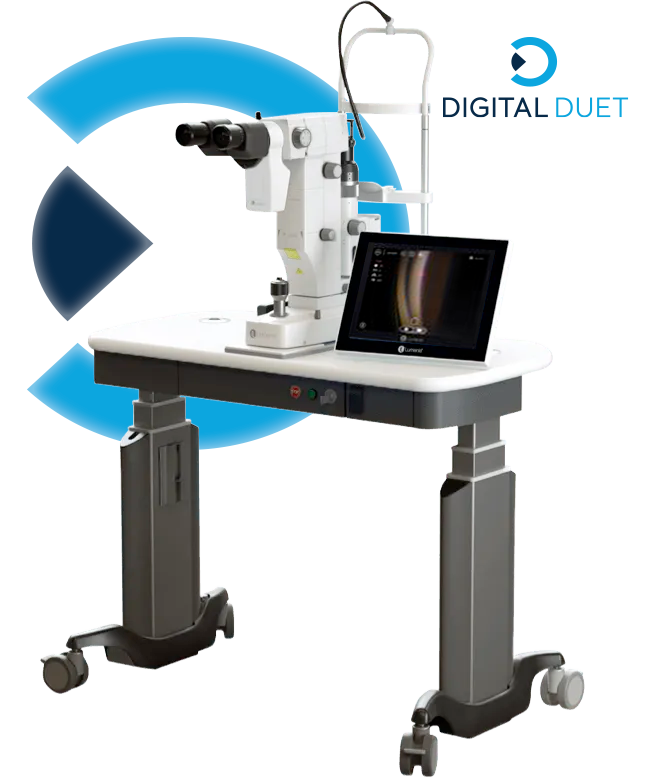 Upgradable to
All-in-one solution for practices that also provide retina treatment, with an integrated state-of-the-art Smart532 photocoagular with SmartPulse for subthreshold capabilities to ensure maximal efficacy with minimal collateral damage.